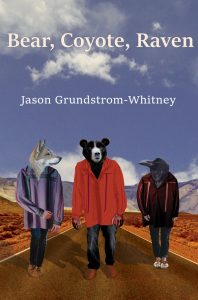 Bear, Coyote, Raven welcomes the reader into their shape shifting world, where themes of environmental degradation, violence, and technological troubles explore what we have lost and suggest solutions: to connect with the web of being and those blessed in their own right.
Jason Grundstrom-Whitney's poetry has been featured recently in 3 Nations Anthology: Native, Canadian & New England Writers, the Lewiston Sun Journal, and the Underground Writers Association's Anthology of Maine Poets. He has read at the Belfast Maine Poetry Festival, Longfellow Days at the Brunswick Public Library, the Abbe Museum in Bar Harbor, Quiet City Books in Lewiston, the Harlow Gallery in Hallowell, and the Portland Public Library.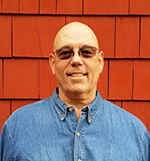 Jason is a lifelong activist working for a number of causes including Native American rights, Sexual Assault and Domestic Violence survivors, Hospice and end of life care, homelessness, the environment and climate change, and bringing alternative medicine to allopathic medical thought.